Women's favorite Singer Embroidery Machines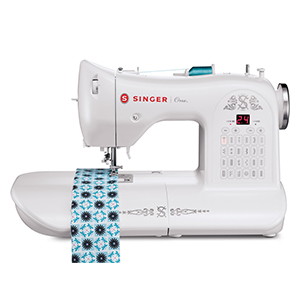 Embroidery was considered crafty and a hobby for bored housewives however that notion has been left far behind when embroidery joined the fashion scene and most of the embroidery process moved to machine based than done by hand, the traditional way. However most of the machine embroidery is done by the commercial embroidery machines, still, women at home considered embroidery as their hobby and wanted to do it but in lieu with the modern technology of course. Thus the home sewing and embroidery manufacturers like Baby Lock, Brother and BERNINA entered the home embroidery market. However, their use was complex at times and women at home did not want to spend hours and hours on learning the digitizing process. Singer, another home sewing machine market leader entered the home embroidery market with their easy to handle and highly smart Singer embroidery machines which were able to do all sort of embroidery that home embroiders wanted to do.
But the question is, others were able to do the embroidery as well, what did Singer embroidery machine offer that made it even more impressive than its easy to handle aspect. Well it's of course the highly intuitive and easier to use Singer embroidery software, in all its different iterations, that made embroidery not only easy for women at home but also provided them with ready to embroider Singer embroidery designs in wide variety, which they could also customize if they wanted to, using another Singer software as well. As the singer embroidery machines are home based, they are more apt at making fashionable designs be it laces, borders or appliques which women can sew onto their garments while also being able to do the basic artwork embroidery.
Within all this innovation, Singer did not forget their most loyal customers and their sewing needs. They manufactured most to all of their embroidery machines with sewing capabilities as well, one example being the Singer Futura Embroidery Machine, which can sew garments using different stitch types and can embroider effectively as well using the latest embroidery technology Singer has to offer.
The singer is a good embroidery machine but basic at best, for more professional, intricate and customizable embroidery, be it only digitizing or the machine embroidery itself, contact DigitEMB right away.