Gorgeous Digital Hats Embroidery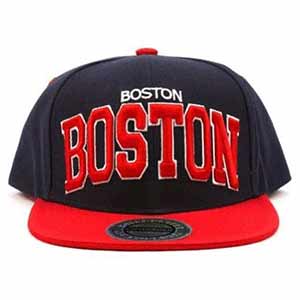 Accessories market is probably the most lucrative of the fashion based markets and is on its course to even more growth in the foreseeable years. One of the mainstays of the accessories market, and actually one of the biggest elements, is the hats industry. Hats, in many shapes and forms around the world, have been used for a long time however their prominence has exponentially grown over the years. What started as a religious or head covering element for most, turned into a elaboration of one's customs as in the cowboy and their cowboy hats, to later becoming top hats to distinguish the nobility from the commoners, further turned into caps of today when they were developed for being used as shades at sporting and other such events. Such cap and hats are boring on their own and for it to represent a certain individual or the brand that person that person is meant to represent, hats embroidery comes into play.
Embroidery hats and caps have become commonplace now. They are available from the low-end retailers to the iconic fashion houses. Something like Wal-Mart in US and Primark in the UK, provide these hats for the cheapest available price while Gucci has their custom embroidered hats and custom embroidered caps, which are high end and exclusive, only affordable by a few people around the world. Hats embroidery is one of the most in demand digital embroidery type and people around the world are ready to pay extra money to have their own custom embroidery hats.
Custom hat embroidery can be ordered at specialized digital embroiders shops or for a cheaper option, people choose the internet based businesses as they provide consumers with better deals. Some still have the need to wear something unique every day or someone who is thinking about starting embroidery hats business would more than likely invest in buying hat embroidery machine. Buying a new, state of the art machine is the best way to go as they do come with the latest available features in the market; however is not always the most feasible option. Then there are what embroidery machine for sale on the market which may be old but gets the job done, still their efficiency and quality of the embroidery is dependent on the machine itself.
Most to all of the newer embroidery machines come with the inbuilt ability to support hats embroidery however many of the older ones do not do. Even if they did, weren't able to process and execute embroidery on many hats as each hat and cap have a different area to work with and older machines were limited in their capabilities. An embroidery machine for hats, that are specifically for such embroidery only, are much faster and more apt at sewing embroidery on caps and do not need as much preparation as would be required with the normal ones such as adding attachments, spending way too long on hooping as these machine are prepped for only hats embroidery.
Embroidery machine all set to execute embroidery on caps but don't have designs to embroider? Nothing to worry, contact DigitEMB right away and let us be your one and only digitized design provider, be it customized or from our vast design library.