Online Custom Embroidery Digitizing Services In Hawaii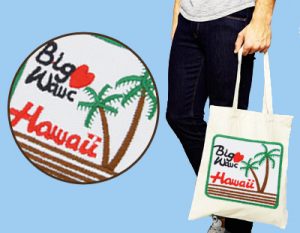 DigitEMB is catering its tremendous quality vectorization and embroidery digitizing services in Hawaii. We are widely known in the industry of digitization and vectorization for more than a decade! Our professional art designers and digitizers work 24/7. They utilize the latest technologies and in order to provide their customers with the demanded quality and the satisfaction that they expect. The satisfaction of our honorable clients is our topmost priority. We never compromise on quality.
DigitEMB Provides Quality Embroidery Digitizing Service.
We are one of the leading companies in providing quality services! We are fully aware of the latest techniques, tricks, software, and of everything that is required in order to fulfill the basic needs of any client. Also, our monogram embroidery designs are highly demanded in the industry. Not just these, our services of logo digitizing and custom embroidery digitizing are also appreciated. In simple words, each of our services falls into the same category which is "The category of perfection". You just have to send us your pattern, design, logo, photo, screenshot, picture or anything which needs to be digitized and we will get it done for you in no time!
People in Hawaii should definitely try our embroidery digitizing services to experience class of our work. We accept and offer most of the formats. Additionally, we also offer free embroidery machine designs! Each of the design assigned to us is strictly checked before it is delivered to its respective owner to ensure ever-lasting quality. We test each of the design on our embroidery machine to make sure that it is running smoothly without any thread breakage.
Why Choose DigitEMB For Embroidery Digitizing Service?
We offer embroidery digitizing services in Hawaii with the fastest turnaround at a dime cost by utilizing the latest equipment and technologies. You just have to tell us that what you need and we will get it done for you.
All of our professional digitizers are well skilled and experienced. They can digitize any design with ease.
We do our very best to meet your requirements in given time.
Our professionals work 24/7 to ensure that our customer gets the same product that they demand.
Moreover, you can get your favorite design to be digitized as we provide custom embroidery services.
If you are in search of tremendous quality digitization services then you should definitely try our embroidery digitizing service.