Online Custom Embroidery Digitizing In North Dakota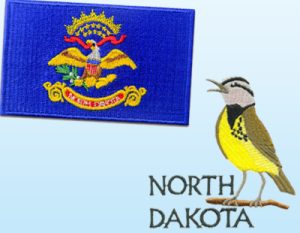 DigitEMB is now providing the services of vector art and embroidery digitizing in North Dakota. We are one of the leading companies in the industry. We have been creating excellent quality embroidery designs for more than a decade! Also, we have thousands of satisfied customers from all over the globe. We have a team of professionals. They are highly skilled and creative digitizers, embroiders, graphic designers, machine operators. They work 24/7 to provide our customers with the absolute best products by using the latest technologies and software. The satisfaction and happiness of our customers is our topmost priority and we do our very best to achieve that.
What Is Embroidery Digitizing?
If we talk about what is an embroidery digitizing then basically it is a process in which the design is converted into a format that is readable by the embroidery machine. However, it is not that simple. As can be seen, digitizing requires the artist's ability to handle different designs. The professional digitizers first mentally dissect the image and break it into layers and sections. One section relays on another. Then he decides the colors, their blending, their merging, the shadows, and many other things!
Once everything is done then with the help of software the digitizer starts to digitize the design. He assigns the stitches sequence, coloring, shading, underlay and overlay stitches and all the necessary steps are done. The knowledge of the digitizer is not limited to the screen work. He must have the knowledge related to different fabrics, push and pull compensation, thread types, needles, and stabilizers. So it is really essential to get your embroidery designs digitized from professionals.
Why Choose Us For Embroidery Digitizing Services?
DigitEMB provides topmost quality services of embroidery digitizing in North Dakota. We offer hundreds of free embroidery designs to our customers. We strive for the best customer service. Our online customer support team is 24/7 available for you. Therefore, you can contact us at any time.
For the best services of embroidery digitizing in North Dakota make sure to contact DigitEMB. We provide the best services of embroidery digitizing and vector art with the fastest turnaround time at affordable rates.